About Us
A friendly face, a helping hand, and a great place to hang out and visit.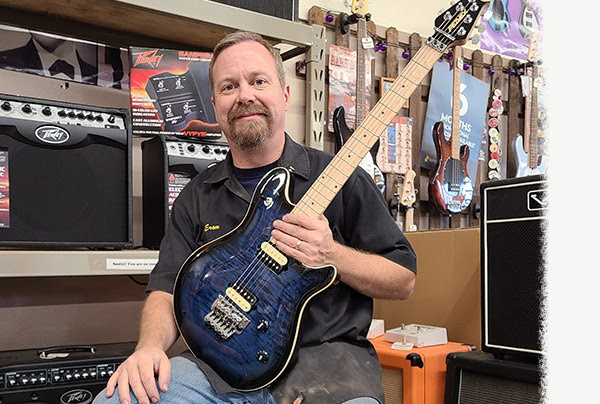 Backwoods Guitar LLC is owned and operated by local musician Eron Harding. Eron has been in the music business his whole life and strives to promote music in every way, shape and form. Call or drop in to the store and you will be greeted by retail manager, Janette Harms. Janette is also heavily deep in the music scene by being the wife to a local musician as well as completing her day-to-day tasks of managing the store.
Since 2012 Backwoods has strived to bring you the gear needed by professionals as well as novice players. 
Need advice?  Please ask!  Chances are we've been there/done that and we can help!
Come see us in downtown Sedalia and hang out in our 3200 sq/ft showroom where the inventory changes daily and there is NEVER a dull moment!
Thank You for your support,
Backwoods Guitar Staff